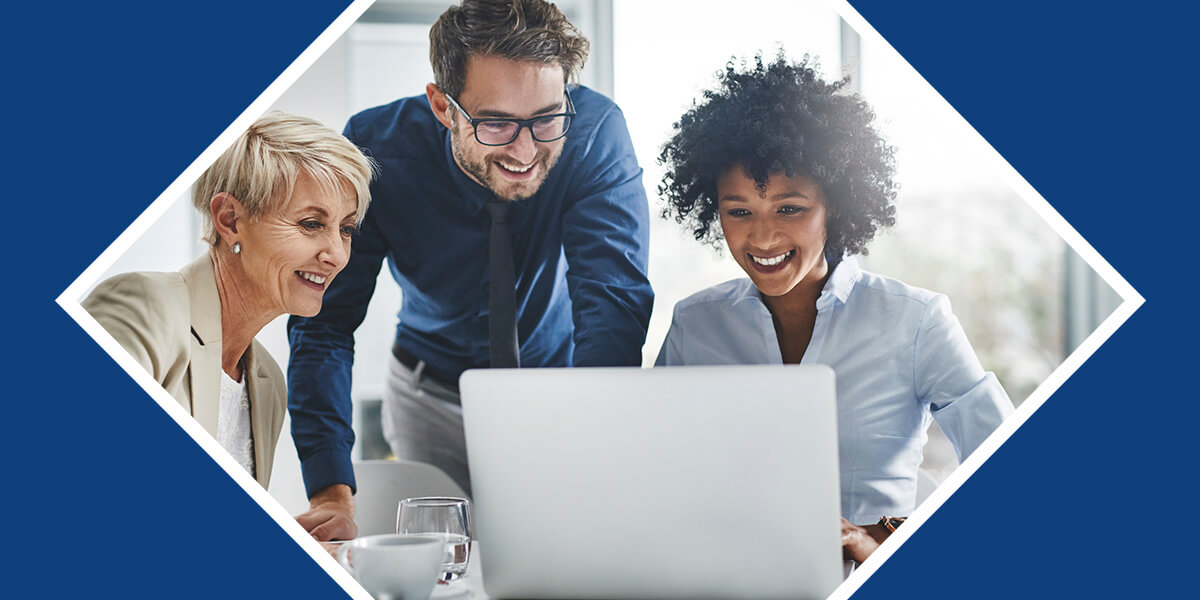 Utility Billing Systems Intro
Introduction to Utility Billing Systems
Every utility provider needs an organized system for collection and billing. Previously, we'd perform these vital tasks in a paper ledger — but now, in the age of digital transformation, we need more efficient ways to manage our operations.
What is billing system software, and how does it work? Here's a quick explanation of everything you need to know about utility billing systems.
What Is a Utility Billing System?
Also known as a customer information system, a utility billing system is software that helps utility providers run their daily operations. Common features include:
Basic billing and collection
Penalties and interest
Data security detail
Backup and disaster recovery
Ongoing technical support and customer service
To keep up with the evolving business landscape, companies need adaptable software. That's why the best software providers adjust features and services in response to user feedback. Look for versatility that lets you define how you work so you can tailor your software to your company's unique specifications.
Why Do I Need Utility Billing Software?
A well-designed utility billing system simplifies your day-to-day operations by consolidating all your data into one user-friendly system. Here are the two most notable benefits of using utility billing software.
Improve Customer Service
Most people prefer to solve problems themselves before contacting customer support. Many modern utility billing systems, such as Muni-Link, address this need by providing a convenient portal that enables customers to access their information on demand.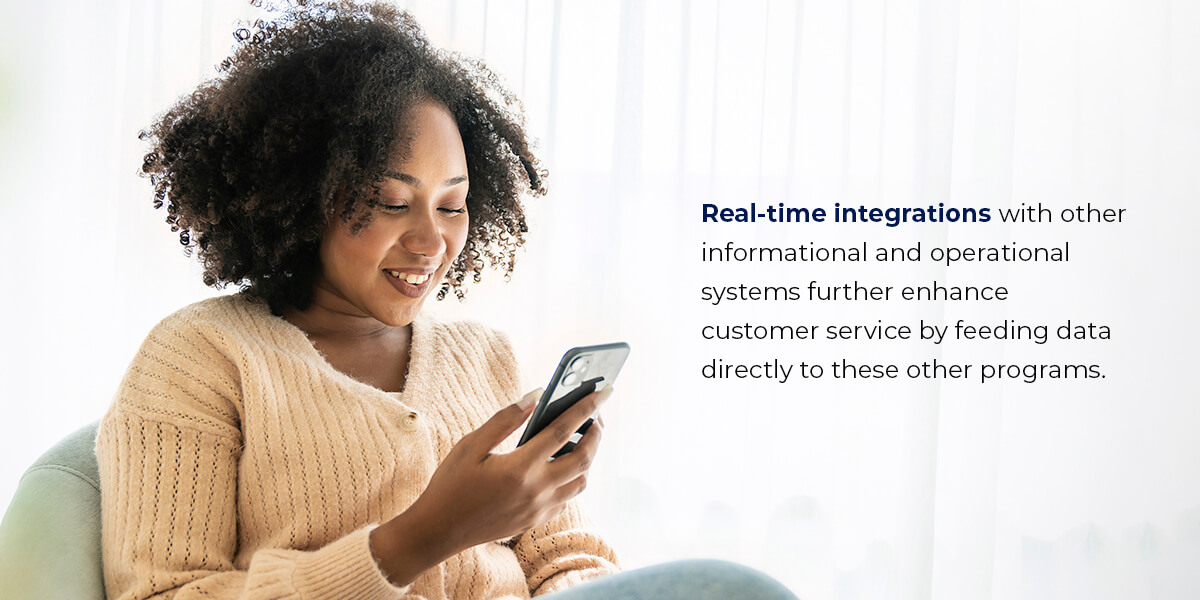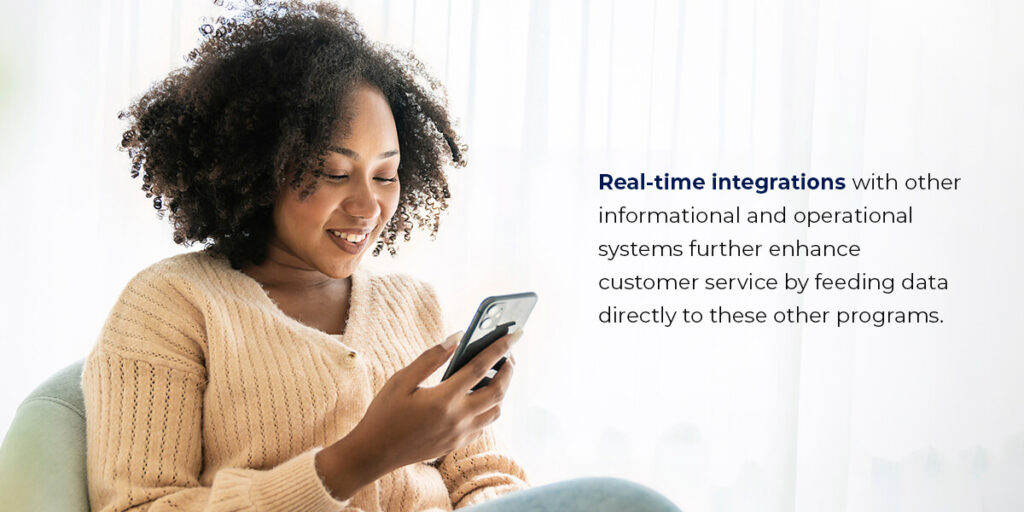 Real-time integrations with other informational and operational systems further enhance customer service by feeding data directly to these other programs. This smooth progression frees your customer service reps to focus on building trust and resolving more urgent account issues.
Boost Operational Efficiency
Automation may be controversial in some spheres, but it works well in the realm of utility billing. Automated billing and invoicing features reduce the amount of time your employees need to spend generating and sending invoices so they can give their full attention to more urgent tasks.
Additionally, a unified billing system provides a centralized hub for all your company and customer data, which eliminates the need to waste time searching for documents across multiple disparate platforms. Real-time updates provide total visibility into all your operations, eliminating the chances of repeat work and saving valuable time and money.
How To Set Up A Billing System
Here's what the typical implementation and setup process looks like.
Choose a billing system: After researching software vendors, you'll decide on a program that works for your company. You'll likely go through several rounds of meetings afterward to outline a project timeline with crucial steps and milestones.
Extract your data: Once you begin the implementation project, you'll extract the data from your existing system and convert it to a format that is compatible with your new billing software. With your vendor's assistance, you'll migrate this data into the cloud.
Train your team: An essential step in implementing new software is ensuring everyone on your team knows how to use it effectively. You and your vendor will work together to train your employees on the fundamentals of operating the program and department-specific features.
Test the system: Before officially launching your software, you'll perform a few test runs to ensure everything works the way you need it to. You'll also review and verify that you have completed all the previous steps.
Go live: Immediately after a successful test run, you'll schedule your go-live date. This step is usually the most complex part of the process for utility providers, as it involves running your first actual business cycle in your software.
After you finish all these steps, your organization will be ready to settle into business as usual. If you encounter any roadblocks in the early days of implementation, your vendor will be there to provide ongoing support as needed.
The Shift To Cloud-Based Billing
Originally, utilities providers would develop billing software in-house. While customizing every aspect of the design lets you tailor your software to your organization, it also limits your company's ability to adapt and scale to meet your community's evolving needs.
Over the years, companies in almost every industry have shifted from on-premises software solutions to more efficient cloud-based alternatives. Here are some significant advantages they've realized as a result.
Easier setup: Cloud software can run on any internet-capable device, so you don't need to install your solution on every computer in your system.
User-friendly design: Many on-premise software programs have a steep learning curve, requiring high-level software skills to use effectively. In contrast, cloud solutions are generally intuitive and easy to use.
Increased visibility: Some legacy billing systems accidentally silo customer data that isn't immediately relevant to the tasks at hand, making it challenging to provide the personalized service customers are looking for. Cloud-based systems eliminate these silos by consolidating all your data under one system, so you have total visibility into your operations.
Greater accessibility: Because the cloud runs on the internet, you can access a cloud-based billing system from anywhere with a Wi-Fi connection. In contrast, legacy systems only work on local devices.
Cost savings: Because you own your on-premises software, you are responsible for the costs of maintaining and updating it. Typically, the only additional expense of a cloud-based service is increasing your usage-based subscription — your vendor owns the software, so they handle the updates and maintenance themselves.
Moving to the cloud also enables companies to better keep up with the rapidly changing utility management landscape. Read our case studies to learn more about how companies have used our cloud-based software to improve their operations.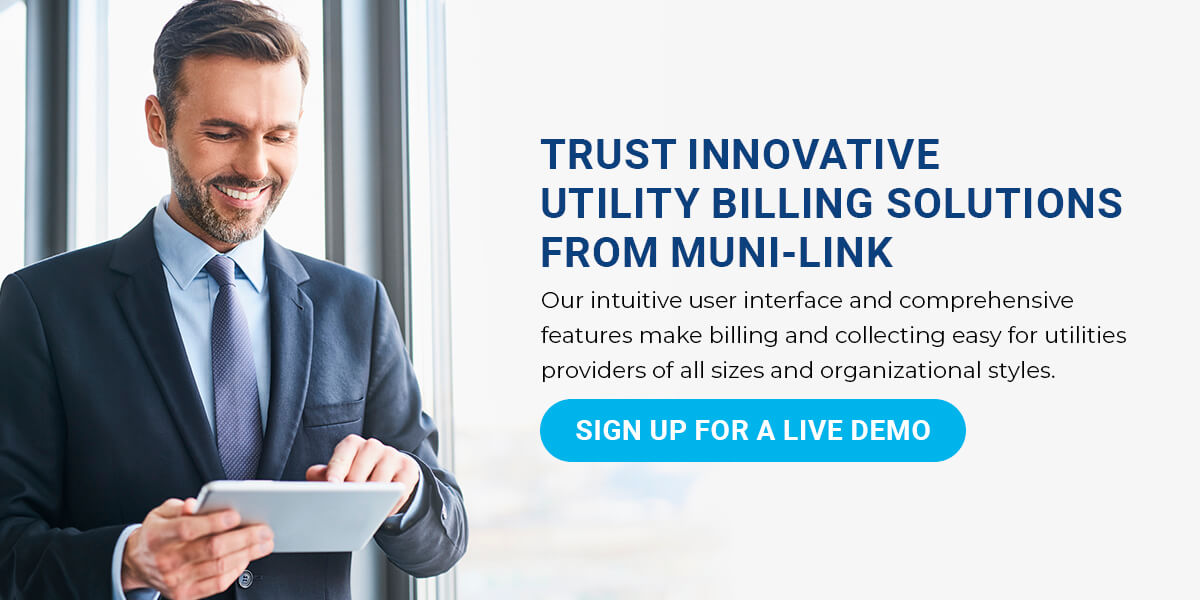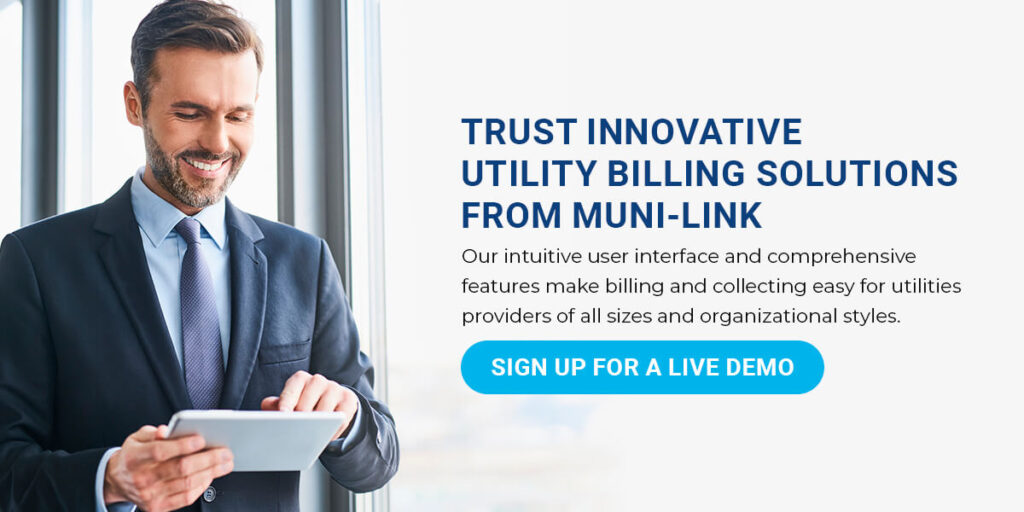 Trust Innovative Utility Billing Solutions From Muni-Link
If you need to upgrade your utility billing software, consider investing in Muni-Link. Our intuitive user interface and comprehensive features make billing and collecting easy for utilities providers of all sizes and organizational styles. Our team of experts is here to help you maximize your investment for years to come.
Plus, Muni-Link's Integration Manager functionality simplifies integrations with other critical industry applications, such as meter reading software, GIS, accounting solutions and more. With Muni-Link, you gain total visibility into all your data at a glance, so you can accomplish all your most pressing business tasks from one user-friendly platform.
Click here to sign up for a live demo, and see what Muni-Link's software solutions can do for your organization.