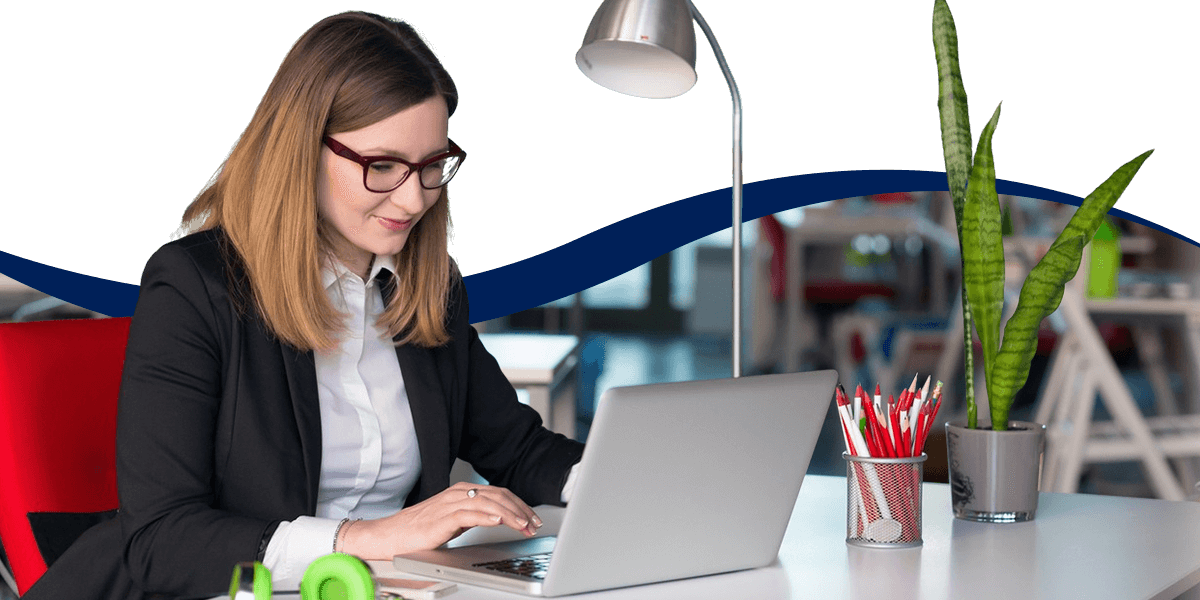 Choosing the Best Bill Management Software
Digitalization has radically changed how companies in almost every industry manage and deliver their services, and customers' expectations have changed along with it. In a recent survey of more than 3,000 adults in the United States, almost 70% of respondents said they prefer paying their bills through digital payment solutions like mobile apps or websites.
This quick guide to choosing a billing software will help your utility company evaluate your options so you can find the best solution for your budget and tech stack.
What Is Utility Billing Software?
Utility companies use billing systems to process various financial aspects of the business, including collecting customer usage data, generating invoices and tracking payments. The essential function of utility billing software is to simplify billing and customer management so you can focus on providing better customer service.
Many modern solutions are cloud-based, which means your data gets stored in a remote location, and you access it via the internet. This software is flexible and dynamic, allowing your company to choose the level of service you need and pay according to your usage.
6 Important Considerations When Choosing a Billing Software
Investing in a new software solution is a decision that deserves careful consideration and thought. First, you should determine your billing software requirements by considering what goals your organization has for a new software system. Some examples include:
Improving the customer experience so you can reduce late or missed payments.
Automating the billing lifecycle so you can let your office staff focus on bigger priorities.
More effectively tracking metrics like operating expenses and cash flow.
Next, research different solutions. Carefully evaluate each option and weigh the pros and cons before making your final decision. Here are six key factors to consider.
1. Cost
One of the most important considerations when choosing new software is how well your investment will fit into your budget. Typically, a legacy system will require you to purchase a license for each device or user you register — this arrangement can get costly when your organization needs to scale quickly.
Cloud-based billing systems follow monthly or yearly billing schedules with flexible pay-as-you-go pricing plans that can help your organization save money over time.
2. Scalability
When purchasing any software product, you need to think ahead and choose a solution that makes sense for your company's long-term goals. Make sure your solution can grow with your business.
Additionally, make sure your software is a well-developed system with long-term viability. Frequent updates and integration additions keep software systems functional over many years, which is essential for longevity.
3. Deployment Options
It's important to choose a software configuration that is accessible to everyone in your organization, as an effective deployment will increase your chances of successful implementation.
Typical deployment configurations include:
Software as a service (SaaS): SaaS solutions are cloud-based, so you only need to buy one license for your whole organization. Your software vendor also takes care of all the backend maintenance tasks, including hosting and updates.
Legacy billing system: Your organization might already use a legacy system, which is an instance of older software that has gone out of date yet remains in use. As more utility providers go digital, companies relying on legacy systems are less likely to remain competitive.
Virtual: Some organizations use virtualized software developed by in-house teams. While it runs similarly to most legacy billing systems, a virtual application enables easier third-party maintenance.
4. Security and Compliance
Your billing solution will handle highly sensitive personal and financial information, so you need to ensure it has advanced cybersecurity features in place to protect against hackers. Additionally, make sure the solution you choose adheres to all applicable standards and legal regulations in your area. Each state follows different cybersecurity laws, so you need to ensure your provider complies with your state's rules.
5. Integrations
When software programs don't automatically communicate data between systems, the risk of error increases significantly. Your utility billing software should integrate seamlessly with the other applications in your existing tech stack, such as:
Meter reading software
Asset management tools
Accounting and enterprise resource management
Geographic information systems
Outsourced print and mail providers
6. Client Testimonials
Before you decide on any software solution, it's important to get an accurate idea of how well it works in the field. In addition to taking advantage of live demos or free trials, reading customer reviews can help you determine good use cases for the software as well as its overall effectiveness.
Review websites like Trustpilot, Capterra, Gartner Peer Insights and GetApp are all good places to start researching software for utility companies. You can also ask around in your network to learn what works for your business partners.
Best Utility Software Features to Look For
While every software program has its strengths and weaknesses, some features are non-negotiable. Here are some of the most important features to look out for during your research:
Automation: Automated solutions handle repetitive and tedious tasks for you, which frees up your staff to take on more complex work.
Reporting and analytics: Powerful analytics features enable you to generate valuable insights from your customer data, which can help your organization track revenue and customer satisfaction.
Integrations: Make sure your software integrates with the applications you already use. A solution with a built-in integrations manager feature can simplify the process.
Advanced security features: Look for a solution that uses advanced cybersecurity techniques like data encryption or multi-factor authentication for the most effective protection.
Backup and disaster recovery: Automated backups save the most recent version of your data so you can maintain business continuity even in a disaster. Ideally, your vendor will include this service as part of your subscription fee.
Ongoing support: A vendor that offers excellent customer service and technical support helps you get the most out of your investment. Some providers also offer staff training services, which can help you ensure a smooth implementation.
Configurability: Custom configurations enable you to tailor your software to fit your company's unique needs, which can help streamline operations and maximize efficiency.
Self-service portal: A customer self-service portal provides a convenient way for customers to manage their payments, which can help you enhance their experience.
If you're unsure whether a solution has the features you're looking for, reaching out to the vendor and requesting a brochure or live demonstration can help you find the information you need. It can also help you gauge their customer service, which will be important for your business relationship moving forward.
Enhance Your Utility Billing With Muni-Link
Are you looking for a new utility billing software? Muni-Link's intuitive user interface and full suite of advanced features streamline billing and collecting so your staff can focus on their most urgent tasks.
Click here to schedule a free demo of our comprehensive billing software solution, or contact us for more information.